Australia is an expensive place to raise your family and to provide for their children (thanks to rising property prices and generally expensive prices), a lot of struggling Australian families are trying to save more by employing any means of frugality they can. However, coupon clipping is not something Australians have wholeheartedly embraced as a nation. The good news is that anyone can save serious amount of money through couponing, and you will find out how they do it very shortly in this article.
Contrary to the popular beliefs, couponing is not that much time consuming and you need not spend entire week collecting dockets or saving those fuel vouchers because there are online websites that collect and display daily and weekly coupons from stores such as Woolworths, ALDI, Kmart and Coles etc..
If you do like clipping coupons, there are ways that can certainly compliment your online couponing. For a started, if you would like to clip paper coupons, you can invest a coupon organizer and start storing your coupons in your new organizer. You are not going to use every coupon that gets handed to you but there are certainly some great coupons that make their way to your mailbox. Personally, I will briefly browse through the list once every 2-3 days and save the useful vouchers (specially those from Pizza joints or from local eateries) to my coupon folder. This is of-course in addition to visiting bargain sites, and can help a lot in staying up to date as you don't really need to spend a lot of time re-inventing the wheel. There are lots of ways to organize printable coupons. Some shoppers create a coupon binder but you can buy one of these online from site like Etsy.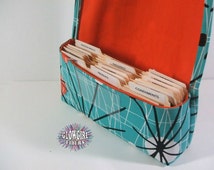 You either clip them from paper sources (catalogues/newspapers/ mailbox/grocery dockets) or from online bargain websites. You must keep adding coupons from above sites to coupon folder/your own coupon folder. For these online sites, you can subscribe to newsletters to stay up to date.
Most in-store shoppers hate to be seen as penny-pinchers though. You should focus on money you could save by overcoming your fear of being judged. Before you arrive at the store, you need to ensure that you have your grocery list and all of the coupons you are thinking of using.
Lastly remember that not all coupons are created alike. A lot of times, coupons are not valid on sale items/products and that can be disappointing.
Happy Couponing!